England Day 4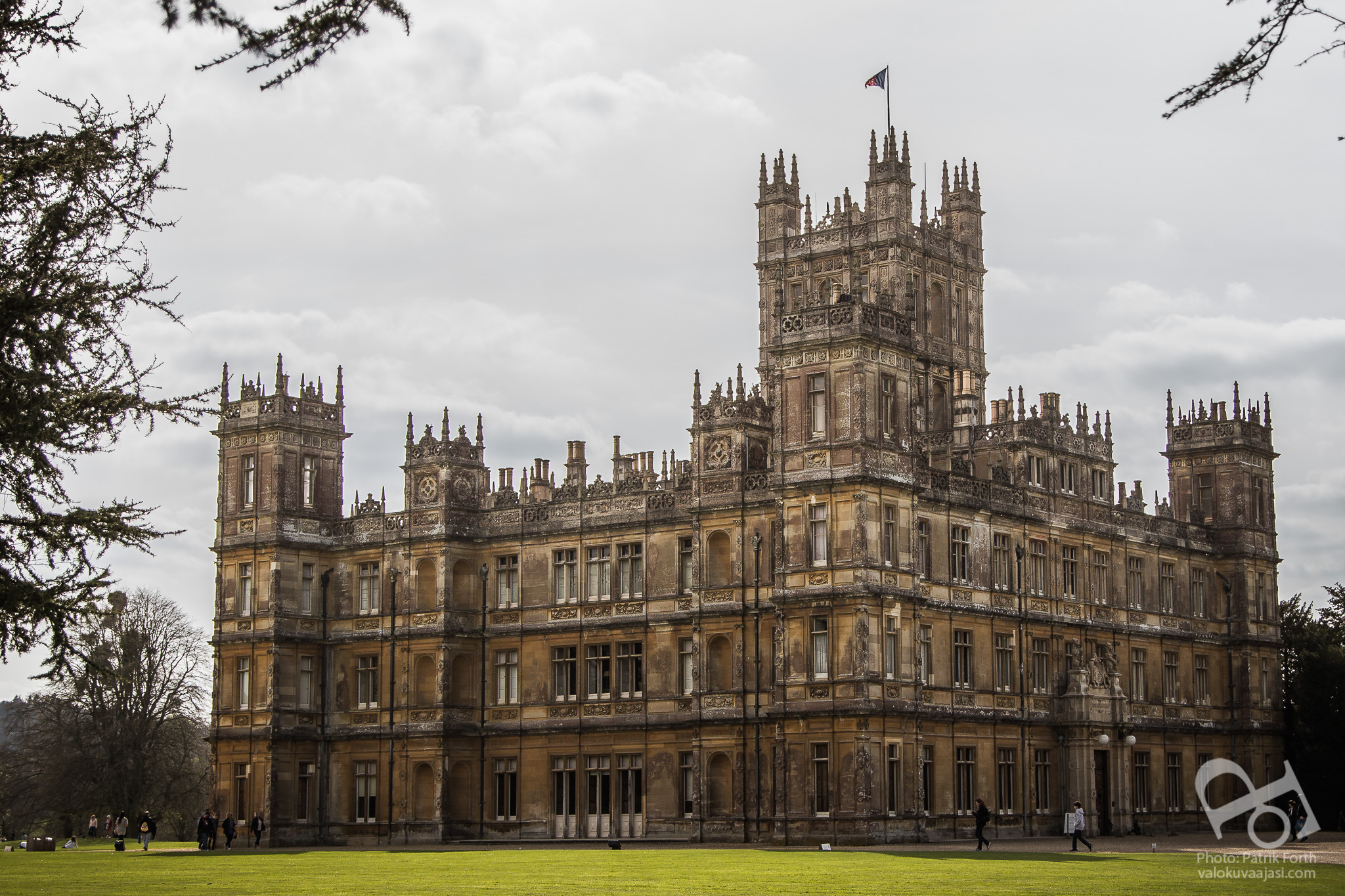 Dags att göra en liten tillbakablick på vår fjärde dag i England. Det här var en dag då vi checkade ut från vårat hotell i Paddington. Vi började dagen med att promenera iväg till Little Venice som ligger nära Paddington Station. Gemytligt ställe med små kanaler och kanalbåtar. Då vi var mogna beställde vi en taxi som tog oss ut till flygfältet var vi skulle hyra en bil. Tack och lov var taxichauffören från östeuropa och berättade hela vägen hur man skulle köra, vad man skulle ta i beaktande och vad man skulle se efter med. I England kör man ju på fel sida av vägen, svänger åt fel håll i rondellerna och bilarna kommer från fel håll i korsningarna. Den första dagen körde vi 150km och hela dagen kändes som om man var 18 år gammal igen med ett rykande färskt körkort i fickan. Paniken var ständigt närvarande. På vår väg västerut tog vi oss till Highclere castle som är bekant från Downton Abbey serien. Vi hade bestämt oss för att besöka slottet redan innan vi åkte hemifrån och visste inte exakt vad vi skulle kunna förvänta oss. Det var en otrolig känsla då vi väl stod där på den stora gräsmattan och såg slottet torna upp sig framför oss.
Neljännellä päivällä meidän Englanninmatkalla syötiin viimeinen aamupala hotellissamme. Emme silloin vielä tienneet että aamupalat tästä vaan parenee. Käveltiin Paddington Stationin juna-aseman ohitse Little Veniceen. Hieno paikka pienilla kanavilla jotka olivat täynnä kanavaveneillä. Lounasaikaan tilattiin taksi joka vei meidät Heathrow lentokentällä josta olimme vuokrannut auton. Onneksi taksikusti oli itäeuroopasta joka tiesi kertoa täsmälleen miten kannattaa ajaa, mitä pitää varoa ja muita hyviä vinkkejä. Englannnissahan kun kaikki ajavat väärällä puolta tietä, kääntävät väärään suuntaan liikenneympyröissä ja autot tulevat väärästä suunnasta risteyksissä. Ensimmäinen päivä ajettiin 150km ja koko ajomatkan aikana oli pieni paniikin tunne. Muistin täsmälleen miltä tuntui kun 18-vuotiaana lähti ensimmäistä kertaa tuoreella ajokortillaan liikenteeseen ajelemaan. Tämän päivän pääkohde oli Highclere castle joka on tunnettu Downton Abbey sarjasta. Ennenkun lähdettiin kotoa oltiin päättänyt että tänne meidän pitää lähteä mutta muita odotuksia ei ollut. Oli aikamoinen kokemus kuitenkin kun yhtäkkiä seistiin nurmikolla ison kauniin linnan edustalla. Matka jatkui sen jälkeen länteen.
At the fourth day we checked out from the Rose Park Hotel. We walked past the Paddington trainstation to the Little Venice, a charming place with channel boats in the narrow channels. Here I saw the smallest house I've ever seen in my life before. When we thought we where ready we had an Uber to drive us to Heathrow airport. We had rented a car there and luckily the taxi driver was from the eastern part of europe. He was talking all the way about how to drive, what to pay extra attention to and other good things to remember in the traffic. In the U.K. they do drive on the wrong side of the road, drive in the wrong direction in the roundabouts and the cars come from the wrong direction in crossings. The first day we drove 150 kms and I remembered the horrified feeling from beeing 18 with a fresh driverslicens in my pocket. Before leaving from home we had decided that we should visit Highclere castle known from the Downton Abbey TV-series. We didn't have any expectations but it was quite a thrilling moment when we stood there on the gigantic green lawn in front of the majestic castle.